Posted on
Posted in clean air, eco-consciousness, ecofriendly, education, environment, Green world, nature, outdoor, outdoor play, outdoor space, Plant trees, recycle, reduce, reuse, sustainable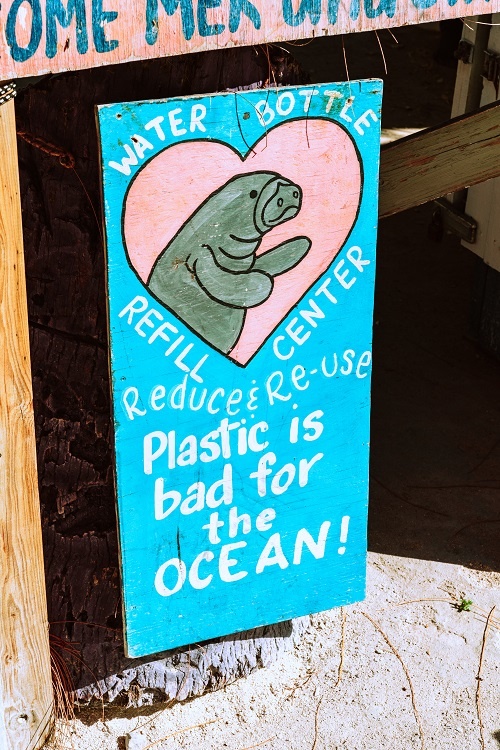 Plastic water bottles are synonymous with recycling efforts. They're such a common single-use plastic. They can be easily replaced by more sustainable bottles or reused. In this blog we give 12 fun and easy to make examples.


Our kids are far wiser to climate change than we were at their age. 
All the time, we're blown away by their knowledge of recycling, the importance of limiting our use of single-use plastics, and the impact that we can have by reducing our carbon footprint. 
The younger generation take on a huge responsibility for combating climate change, and we want to support them in this commitment as much as we possibly can. 
At home, there's countless ways that you and the kids can get stuck into sustainability together. 
And it doesn't have to be a chore, either. With eco-conscious crafts, games and challenges, you can encourage your child's development into a conscientious, thoughtful and selfless adult. 
When you think of 'recycling', what's the very first thing that springs to mind? 
For many of us, plastic water bottles are synonymous with recycling efforts. They're such a common single-use plastic, which have a wealth of potential for being reused or recycled. It would be such a waste to bin them!
Once used, you could recycle your water bottle. Or, you could keep hold of it and, with a bit of crafty thinking, give it a whole new lease of life. 
You'll be amazed by how much you can do with a simple bottle. 
This weekend, try repurposing an old water bottle. It's the perfect creative, eco-conscious craft for the whole family. Keep reading for some inspiration, in the form of our 12 top ways to reuse a plastic water bottle. 
1. A terrarium
Simply fill the bottle with soil and seeds, and you can grow your own little indoor terrarium. 
Not only will the kids love making these and watching the plants grow, but they're actually a super-trendy home accessory, too. Win-win. 
2. Hanging bottle baskets
Cut a bottle in half (using the mouthpiece as a drainage point for excess water), then pack it with soil and your favourite plant. String it up, and it forms a bold garden decoration, which puts an eco-conscious twist on a trendy garden feature piece. 
3. Pencil case
First, either buy a zip online or reuse a zip from an old item of clothing (ideally, in a fun contrasting colour). 
Then, cut the bottle in half horizontally (about one third of the way down from the top of the bottle), and glue the zip to either side of the bottle's circumference, all the way round. 
4. Piggy bank
Cut out a slot for the coins in the top of the bottle. Then, use the mouthpiece as the snout, and decorate your eco piggy with ears, legs and features. 
Once you need to get to your coins, simply unscrew its snout. 
5. Garden lights
Pack your bottle with solar panelled fairy lights. Then, when it gets dark outside, you can brighten up your garden with these twinkling water bottles. 
Top tip: collect a number of water bottles in a range of different colours, to create a collection of multi-coloured garden lights. 
6. Toothbrush holder 
The narrow spout at the top of the bottle makes the perfect funnel for keeping toothbrushes upright and clean. 
You could even get the kids to decorate the bottle with paint, to create a fun, personalised accessory to brighten up your sink. 
7. Camping storage container
Old water bottles are perfect for keeping utensils together and clean when camping.
Simply store your cutlery, cooking utensils and other equipment in clean, pre-used water bottles, then pack them with the rest of your camping gear. 
Top tip: when you are camping, reserve one plastic bottle for dirty cutlery, so that you can keep this separate from your clean utensils, until you get a chance to wash them. 
8. Musical instruments
Fill an old water bottle with rice or dried pulses, seal with the lid, then paint and decorate. 
It's a fun, wonderfully simple instrument, which the kids will enjoy playing with just as much as they did decorating it. 
9. Bird feeder
Poke some small holes in the old bottle, then push a pencil through the lower half of the bottle (for the birds to perch on). Fill with seeds and hang your new sustainable bird feeder up in the garden. 
Top tip: keep the holes large enough for a bird to poke its beak through, without being so large that the seeds fall through. 
10. Make string 
Believe it or not, you can make your own strong garden string at home, out of old water bottles. 
With a plastic water bottle cutter tool, you can create a tough, multi-purpose string. It's perfect for growing garden plants, supporting seedlings or vegetables. 
11. Mini bowls
Chop off the bottom section of a bottle, and (with just a lick of paint and some creativity), it can be turned into a fun, colourful plastic bowl. 
If you have a large 2 litre bottle, with grooves and ridges, this is perfect for splitting up snacks into different compartments. 
12. Dried goods containers 
Completely re-organise your pantry with the help of some old water bottles. Simply fill each one with your store cupboard staples (e.g. pasta, rice, lentils and pulses), then label each one. 
The clear plastic will help you to easily see what's inside, and what you need to top up on during your next food shop. 

And there you have it - 12 fun and creative ways to reuse an old water bottle. 
At Mini Beee, we love a bit of recycling innovation. For instance, did you know that plastic can be reused to make fabrics and cushions? 
We're always on the lookout for eco-conscious suppliers to work with, and we pride ourselves on the fact that the materials we use for our products are both reused and recyclable. 
If you'd like to find out more about how eco-conscious production has inspired our products, head over to our online shop.