Posted on
By Marjolein Ekkelboom
Posted in artisan, businessowners, childrensfurniture, childrensgardenfurniture, ecoconscious, ecofriendly, environment, independentbusiness, indiebusiness, kidsgardenfurniture, minibeee, nature, netherlands, newbusiness, outdoorfuniture, outdoorplay, parenting, play, sustainable, sustainablegardenfurniture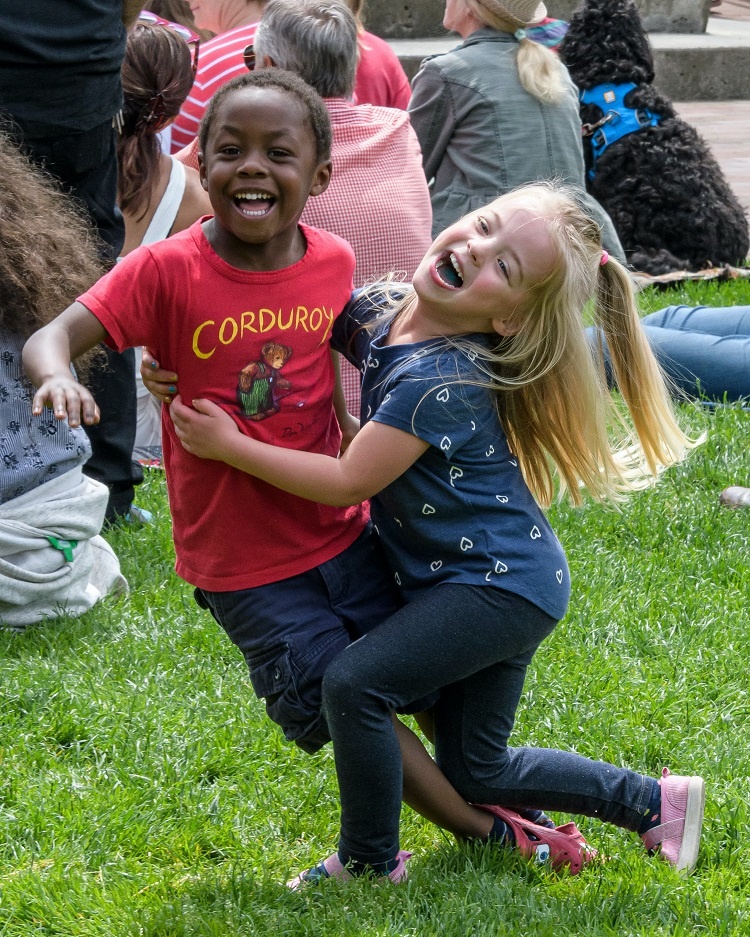 Getting our kids to play outside has become a bit of a task in persuasion. But, once they do get outside, they absolutely love it. So it's always worth persevering.
Whether you're young or young at heart, exploring forests, fields, plants, and wilderness is just about the most wonderful way that you can spend a day.
When we were children, all day long, we'd be pestering our parents to let us go and play outside. However, (at the risk of sounding incredibly old!) in today's age of technology and video games, outdoor activities seem to have been moved to second place.
In fact, the average child is only outside for half an hour a day. This is pretty staggering, especially when you compare this statistic to the seven hours they spend each day sitting in front of a screen.
Getting our kids to play outside has become a bit of a task in persuasion. But, once they do get outside, they absolutely love it. So it's always worth persevering.
Spending time in the great outdoors is a wonderful thing, and it's not classed as one of life's great pleasures simply by coincidence - roaming free in the fresh air is hugely beneficial, especially for young children. 
In fact, outdoor play is an imperative part of children's development. Being outdoors has a pronounced ability to shape children, and positively influence their growth in all aspects.
In this blog post, we'll be summarising the top 7 key reasons why we as parents should prioritise this activity for our kids (factors which computer games can't ever compete with).
1. Improving your children's physical health
One of the most immediately obvious benefits of outdoor play is improvements in children's physical health.
Running around exploring is great exercise, and this fast-paced fun will help your child maintain a healthy weight.
Beyond this, since playing outdoors is a great all-round exercise, it can also help to build up their motor skills. These include confident balance, stronger muscles, better stamina and coordination.
What's more, these benefits are not short-term - the more someone enjoys playing outside as a child, the more likely they are to continue enjoying being outside and exercising as a teenager and an adult. As a result, your child is far more likely to be healthy in the present and into the future, too.
2. Encouraging your children to care about the natural world
Regular outdoor play will help a child to develop their knowledge of the natural world, and all of the ways that different plants and animals interact with each other.
An intriguing article, which was recently published by Forbes, outlined this in more detail. The article stated that:
"Want to protect nature, curb pollution, and slow climate change? It is as easy as telling your children to go play outdoors according to a study from the University of British Columbia. 
The study, published in February 2017, demonstrates that children who play outside are more likely to cherish and protect nature when they become young adults. This may seem ever more difficult to do as kids get drawn into sitting on the sofa in front of the TV or playing on an iPad." 
As you can see, outdoor play will encourage your child to prioritize sustainability and the environment, as they grow to care about protecting these beautiful spaces on a personal level. 
3. Helping your children to be more self-aware 
There's so much going on outside, and there's always lots to take in. So, unsurprisingly, this observation and engagement is a great way to help your child improve their self-awareness.
This includes more intuitive observation, and more advanced senses of perception - such as reasoning, and the ability to comprehend how different elements influence each other.
4. Developing your child's senses
Building on from above, when playing outside, all five of your senses have plenty to interact with.
Rather than indoor play (where only sight and sound are engaged), all of your child's senses are stimulated and put to work once they get outside. This is a great way to encourage more well-rounded development. 
5. Promoting your children's independence 
When outside, children can feel a far greater sense of independence, as they get the chance to play freely by themselves (while supervised by a parent), and let their imagination roam free.
This sense of freedom when exploring a vast landscape, with problems to solve and elements to discover, is a wonderful way to enhance your child's confidence as they interact with the world independently. 
6. Fuelling their imagination
When outdoors, the game that your child is playing is not constricted by premade graphics. Their options for play are limitless, and the world that can be created is entirely up to them.
Your child can create their own world, which is separate from the world they know at home. This safe space for dreaming builds the imagination, and, by helping them to destress, acts as a kind of mindfulness.
This, in turn, actually boosts their cognitive abilities. It promotes a huge number of different skills, which greatly assist with the development of your child's brain. This constant invention and reinvention is a great way to put your brain to work. Plus, these games also encourage your child to build their ability to communicate with you and articulate what they are thinking of.
7. Building the ability to form friendships 
In addition to the ability to boost their self-awareness, outdoor play can equally help a child to develop socially.
With a stronger ability to communicate, children are more likely to interact with their peers in a positive way, playing games together in an articulate and co-operative way. They are more likely to be able to work together with their friends, and plan or negotiate different obstacles that they face (for example, how can we keep this den standing?).
At Mini Beee, we design beautifully crafted children's outdoor furniture to promote independent play in the natural world. Our furniture allows children to create their own world, in which they are in charge, where they can feel completely at ease and their imagination can roam free.
If you want to encourage your child to play more in the great outdoors, have a browse through the products available in our online shop