Posted on
By Josephine Walbank
Posted in artisan, clean air, eco-consciousness, environment, green world, independent, indiebusiness, kidsgardenfurniture, outdoor childrens furniture, outdoor furniture, outdoor space, play area, sustainable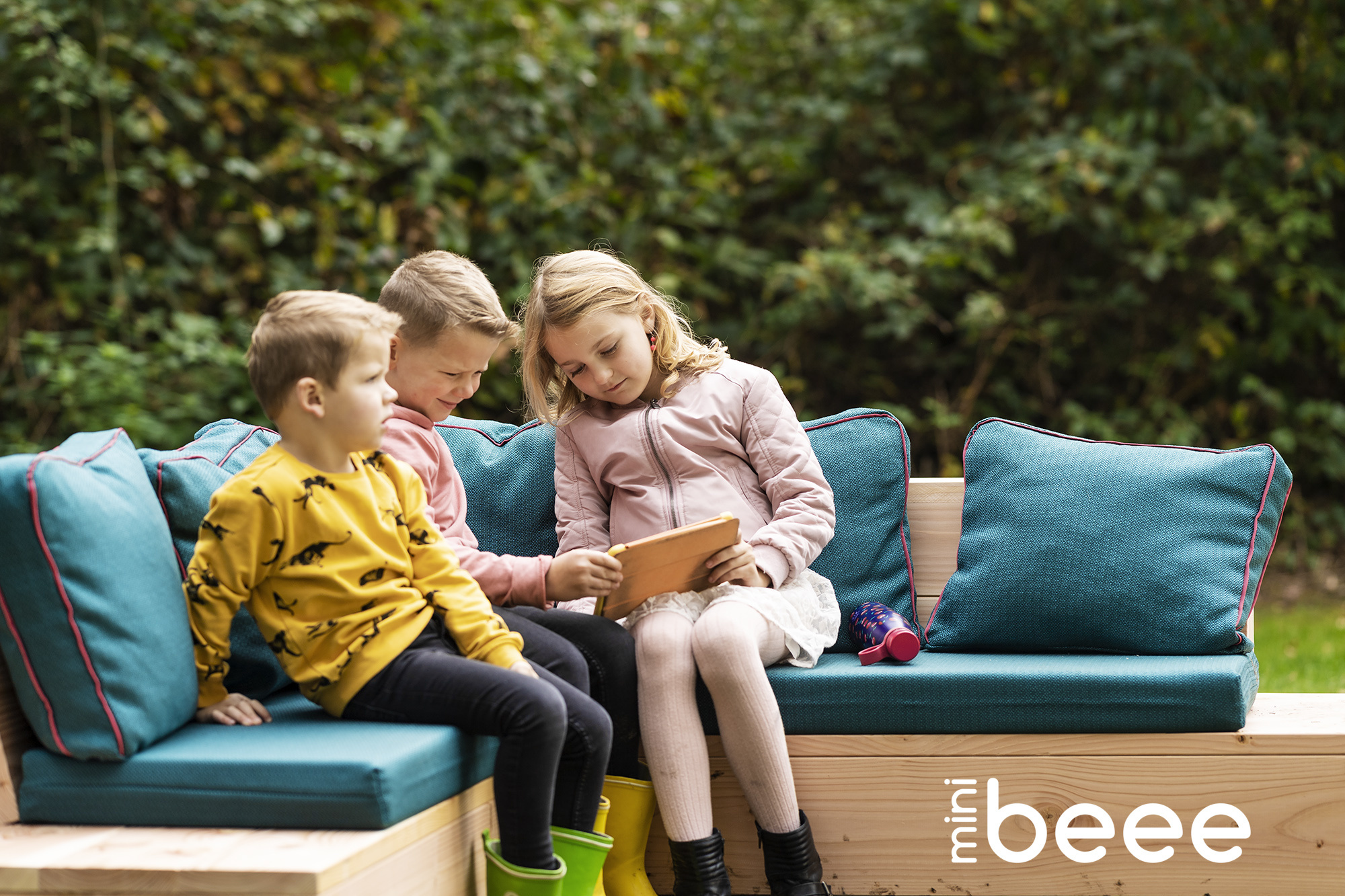 Independent play gives your child the chance to create a world which is entirely their own. You can encourage your child's independent play by providing them with an outdoor space that is their own, where they can feel completely free and save.
There's few better feelings in the world than when a child comes up to you and asks you to play with them. You can't help but feel touched that they want you to join in on their fun. 
Although group play is certainly a wonderful way to encourage your child's development, what about those times where your child goes off to play independently for a little while? 
While both types of play are equally important - with each one bringing their own unique contributions to your child's growth, maturity and emotional development - independent play is a vital activity for your child to engage in. 
However, we know that it is not always easy to convince your child to play by themselves for a little while. 9 times out of 10, they kick up a fuss and say that they would much rather have an adult there playing with them. 
But, it is worth persevering with this on some occasions, and encouraging them to try playing on their own (even if it is just for a little while). 
Below, we've outlined all of the benefits that can be gained from a child engaging in independent play, and explained how our product range is designed to promote this.  
1. Develop their independence 
It's not all that surprising when you think about it - encouraging your child to play by themselves will help them to become more independent people as they grow up. 
This independence translates to the ability to problem solve independently, feel comfortable when on their own, enjoy their own company, and even develop their sense of being an independent, unique and special individual. These traits are a great all-round form of emotional, social and mental development for a child. 
2. Build their confidence
Building on the point above, by developing their ability to spend time on their own, independent play will allow your child to gain more confidence. 
They will not only grow more self confidence in their problem-solving and exploration skills, but also in their capacity to take chances, and take healthy risks (which will crop up on a day to day basis as they get older). 
This boost to their self-esteem results in more self-reliance and, on the other side of the coin, a clearer sense of their own sense of self. 
3. Build their ability to learn 
When they play independently, your child will have to think for themselves far more actively than they would do if they had an adult to refer to constantly. As a result, they will have to answer any questions, and solve any problems, which may arise on their own. 
For example, if they are wondering how they can best build a den, they will have to learn this skill for themselves. They can explore different materials, structures and ideas on their own, and will learn a lot from this seemingly-simple process. 
You often see how children that are playing independently are intensely focused, and their mind is completely fixated on what they are doing. This is because they are learning a lot, in a calm and enjoyable way. After all, when would you ever see your child this focused at any other point in the day? 

 
4. Promote their ability to self-soothe 
Interestingly, studies have shown that outdoor play is a type of mindfulness. This activity encourages feelings of calmness and relaxation amongst children. 
This is especially apparent when they are playing independently. These games help them to take a break from anything that may be stressing them, and they are able to spend a few hours completely at peace. 
What's more, the ability to independently problem solve that independent play provides also helps children to develop self-soothing skills. This independence will help them to try and fix how they are feeling themselves, without having to rush to your side every single time. 
5. Encourage their imagination
Independent play gives your child the chance to create a world which is entirely their own, all inside their own mind. It allows them to play in a way which is completely unrestricted, and the scenes that they come up with are completely limitless. What a wonderful way to let their minds and their creativity develop. 



Although independent play of any form has brilliant benefits for your child, we would recommend that you encourage this activity to take place outside, and away from computer games or digital screens. This way, you can ensure that your child gains as much mental and emotional development as possible. 
You can also help to encourage your child's independent play by providing them with a space that is their own, where they can feel completely free. The outdoors is the perfect location for this as, in nature, their imagination is completely unrestricted, and they are left feeling full of joy during these periods of play. 
So, if you are looking to create your child's outdoor independent play space, Mini beee's products are a wonderful place to start. In our product range, you can find a beautiful collection of outdoor furnishings, which are especially made to promote children's independent play. Have a browse through the Mini beee online shop to find out more.