Posted on
Posted in childrensfurniture, childrensgardenfurniture, city garden, eco-conscious, environment, Garden, green world, nature, outdoor, play area, sustainable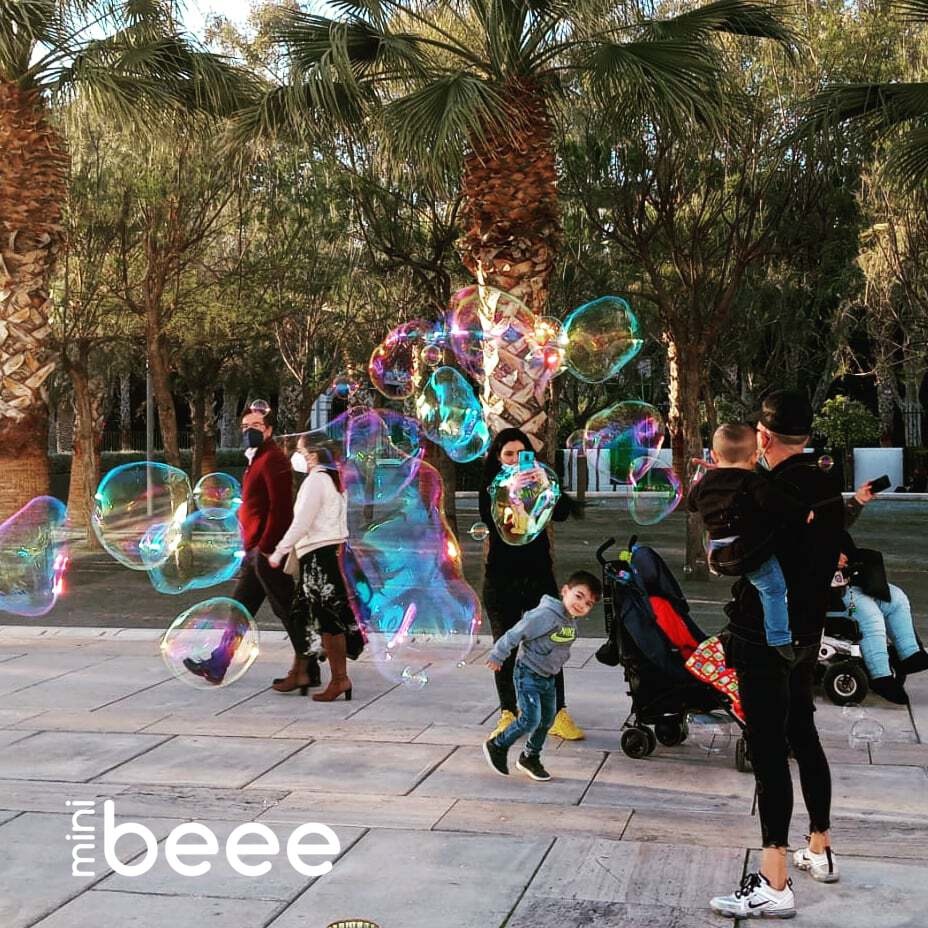 Fun-filled play time, where your child is engaged, focused and on top form, is a key part of their learning process. In this blog post, we'll be outlining holistic play, and explain how to create a more holistic experience for your child. 
As parents, the goal is simple - all most of us want is for our children to be happy, and for them to develop into a well-rounded adult (who remains equally happy).
These core principles shape everything that we do for them, on a day to day basis. As they grow, we support our child in countless ways; whether it be when they are learning or playing, eating or creating, we're always there to gently guide them, and help our child to blossom. 
Making sure that our kids have fun while they are having fun is an obvious bonus, but did you know that it can bring big benefits to their development, too? Fun-filled play time, where your child is engaged, focused and on top form, is a key part of their learning process. Talk about a win-win.
This concept is commonly referred to as holistic play. In recent years, child psychologists and developmental specialists have paid increasing attention to this type of learning, and the benefits that it can provide to children. 
In this blog post, we'll be outlining what holistic play is, and then providing parents with some key guidance to help them create a more holistic experience for their child. 
What is holistic play? 
Holistic development is a specific approach to teaching children, and helping them to learn about the world around them in a way that is both positive and effective. 
It can be defined as a way of teaching which places the child's well being as one of the top priorities. This includes psychological and emotional well being, and also the physical health of the child. Holistic development is most commonly associated with younger children, as they are going through one of the most rapid phases of learning (and this is a process which covers such an extensive amount of new things to learn about) that humans experience. 


How does holistic play benefit children's development? 
Interestingly, the education of young children on a global scale is being reconsidered in light of the idea of holistic development.  
In a recent piece of research by the World Economic Forum, it was identified that Finland has made significant educational reforms, which have brought huge benefits to the country's education system. Now, as a result, their students perform significantly better than those in America, and the Finish education system is increasingly getting to a point at which it can rival some of the best in the world (such as the education systems of China, Japan and Singapore). 
The secret to this success has been identified as its emphasis on holistic development. According to the report: "Finland is leading the way because of common-sense practices and a holistic teaching environment that strives for equity over excellence."
Not only does Finland not have a system of standardized testing, but it focuses on co-operation between students (rather than fueling competition with systems of merit), and the school day is shorter, and so less strenuous for children.


How can I encourage holistic play? 
Taking it down to a far smaller scale, holistic play is a brilliant way to promote this concept at home. 
You can do this by: 
Encouraging them to be expressive, imaginative and creative. 

Developing your child's motor skills.

Developing their senses (all five of them!). 

Encouraging your child's ability to communicate with you.

Supporting exploration and dynamic, unrestricted outdoor fun. 

Asking your child questions which are open-ended, and encouraging them to communicate their thoughtful responses. 

Find out what they are interested in, and allow your child to explore these interests further.

Create learning environments which are fun, engaging, and promote this positive development. 
We've spoken a lot about children's development in these blog posts. This is because it is a matter of huge importance to us. Not only is it a fascinating topic to learn more about, but we believe that, by better understanding how a child develops, we can in turn parent in a way which best facilitates this growth. 
This concept is something which is apparent throughout the entire range of Mini beee products. Each piece of our children's outdoor furniture is made to sit in that harmonious place where play and learning align. 
Throughout the entire creation process, we devise these concepts while always remaining mindful of how children learn and play, so that we can create furnishings that promote these core steps in a child's development. With our products, children can completely immerse themselves in the natural world, and learn about how this world works, all while fully escaping into the world of their imagination. 
So, if you're wanting to create a fun-filled educational space for your child, be sure to check out the full range of outdoor furniture available on the Mini beee online shop.