Posted on
Posted in childrens outdoor furniture, childrensgardenfurniture, eco-conscious, ecofriendly, Garden, nature, outdoor, outdoor furniture, outdoor play, outdoor play area, outdoor space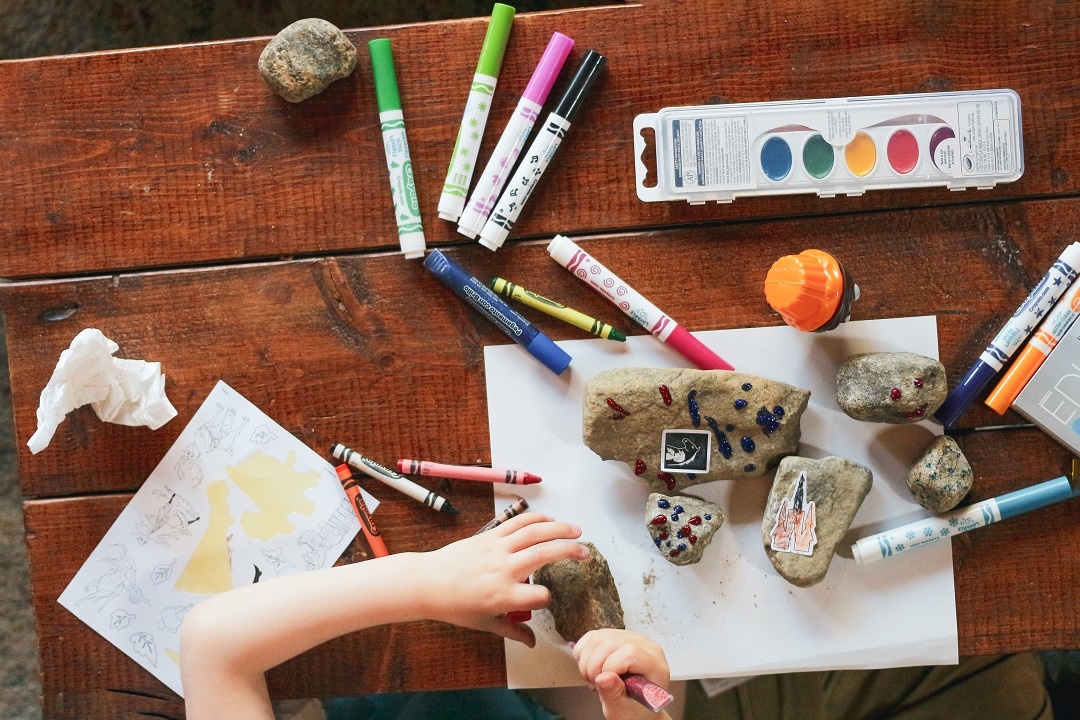 With only traditional learning in the classroom, we are failing our children. There is so much more to learn by organizing creative activities. Playful crafts help children develop their imagination, unleash their creativity, and play independently and peacefully among other things.
If there's one thing that kids enjoy doing, it's a crafty, hands-on activity. 
As a child, almost everything that you come across is something new, something to be explored. So, they delight in activities where they can discover, imagine and learn. 
When you've caught their attention, they get stuck in an activity. Children learn about the world through processes of discovery, and that's what we want to harness in this blog.
Why crafts? 
With only traditional learning in the classroom, we are failing our children. There is so much more to learn by organizing creative activities.
The parenting website Mom Loves Best outlined how art can help children perform better across their academic studies. For example, children that regularly engage in artistic activities are three times more likely to achieve high attendance at school and four times more likely to receive recognition for their academic achievements. 
The report also included an insight into educators' perspective, many of whom (an overwhelming 66%) believe that art subjects are being increasingly replaced by traditional, hard-line academic subjects like maths and languages. 
Playful crafts help children develop their imagination, unleash their creativity, and play independently and peacefully. They're a great example of holistic play. 
According to the Scholastic website, crafting can help children of any age. These developmental benefits include developing the motor skills and pattern recognition abilities of younger children to enhancing the critical thinking, resilience, self-esteem and patience of older children. 
Naturally, we wanted to blend these activities with an opportunity for our kids to head outside. So, to tick both boxes, we've put together a list of our favourite natural crafts. 
These crafts either use natural materials, take an eco-conscious approach, or can be proudly displayed in the garden (some even achieve all three!). 
So, if you're looking for a simple, natural activity to entertain your child, keep reading. 
The ultimate eco crafts list 
Salt dough
Find us a child who doesn't love getting their hands sticky and messing about with a big lump of malleable clay. 
You can create a clay-like dough that uses all-natural ingredients (the recipe requires just salt, water and flour). 
Then, with this dough, your child can make whatever they want! You can mould this versatile dough into pots, shapes, creatures, bowls or animals. When done, you can bake your salt dough creations in the oven to harden and painted. 
Outdoor chalkboard
Drawing in the sunshine - it may be simple, but you've got to admit, it sounds pretty idyllic. 
Nature and play hold fundamental roles in our development. Something as timeless as a chalkboard and coloured chalks can provide a fun and enriching experience for a child.
Eco tie-dye
Tie-dye is a retro classic, which will never go out of fashion. Children will be thrilled to see their dull old T-shirts transform into a bold new outfit that they've been able to colour all by themselves. 
All you need is a bucket, some elastic bands, and some natural dye. Not only is this the perfect way to spark life back into an old or discoloured T-shirt, but you can use natural materials to create the stain. Foods like beetroot, red cabbage and spinach all work brilliantly well. 
Have a read of this sustainable tie-dye guide by Madi Apparel to find out more. 
Painting stones or shells
Over lockdown in the UK, children across the country painted stones and left them on popular walking routes. These stones were brightly coloured or left little messages, like 'Be Kind' and 'Thank You NHS'.
As you can imagine, these stones helped to brighten the days of so many people. Going on a walk and seeing one of these joyful stones put a smile on many people's faces. 
This is a principle which you can share with your child. Once they've painted these cheerful little stones, they could either display them in your garden or take them with you on your next walk and pop them by the path for other people to see. 
Creating a time capsule
There are loads of things that a child can learn by creating a time capsule. It's all about thinking more about history and the future, imagining what the world will look like in 20 years, and wondering who will be the ones to dig up this little snippet of the present. 
You can use a jam jar or a sealed container (made of natural materials) as your capsule, and then ask your kids to fill it with a couple of items that they think would help someone in the future to learn about what their life was like. Then, get them to write a note to whoever digs up your capsule. 
(Even if it never gets dug up, you'll have loads of fun putting everything together).  
Basket weaving
Basket weaving is one of those crafts where everyone's got their heads down, mouths shut, and focusing on the task at hand. 
Kids of any age can create their own successful woven basket. All you need is cardboard, coloured string, and a little bit of patience. 
This handy blog post from Tried and True is an excellent guide to starting with basket weaving. 
Recycling water bottles
When reusing a water bottle, the world is your oyster. 
Think we're exaggerating? Have a read of this innovative ideas list from FOSH. It turns out that there are loads of different things that you can create with a used plastic water bottle. 
You could even help your children to create their own bird feeders and hanging baskets for the garden.
Flower pressing
Flower pressing is an activity that has fascinated children for generations. With flower pressing, you can see a flower change form into a delicate, dry image, which will last entirely as it is for many years to come. 
It's a real process of discovery in itself - this craft blends a hands-on, creative activity with the chance to learn all about how the natural world works. 
Leave printing
If you think your children might be slightly too young for flower pressing, leave printing makes a great alternative. 
Ask your child to collect a few leaves (these could be from your garden or a walk), provide them with some paints, a paintbrush and paper, and then you're off. Show them how, if they paint the leaves delicately and press down hard, you can see all the tiny veins of the leaf on your painting. 

Tin can plant pots
Give your old tin cans a new lease of life by transforming them into fun, eco-conscious plant pots.
The main thing to note is that you will need to sand down the top of your tin first before your child starts crafting. This way, you can make sure that there are absolutely no sharp edges on the can. 
Then, your child can set to work painting the tin. Once dried, help them add soil and a plant into the can before positioning it on a sunny spot. 
These little planters make a funky addition to kitchen windows and provide an ideal pot for you to plant kitchen herbs. 

And there you have it - enough outdoor crafts to entertain your family for the entire Summer. 
What's great about these crafts is that your child can use them to decorate their very own garden space. It may seem like a small thing, but actually, a child will benefit from creating their own adult-free spaces in lots of crucial ways.
At Mini Beee, we create products designed to give children a sense of freedom in their garden. These furnishings instil a sense of pride, imagination and love of all-things-natural in children. 
With these crafts, your child can mark their little corner of your garden and decorate their Mini Beee garden furnishing however they like. After all, that's what these furnishings are all about.