Posted on
By Josephine Walbank
Posted in artisan, childrensoutdoorfurniture, eco-consciousness, environment, Garden, gardenfurniture, green world, outdoor, outdoorplay, outdoorspace, playarea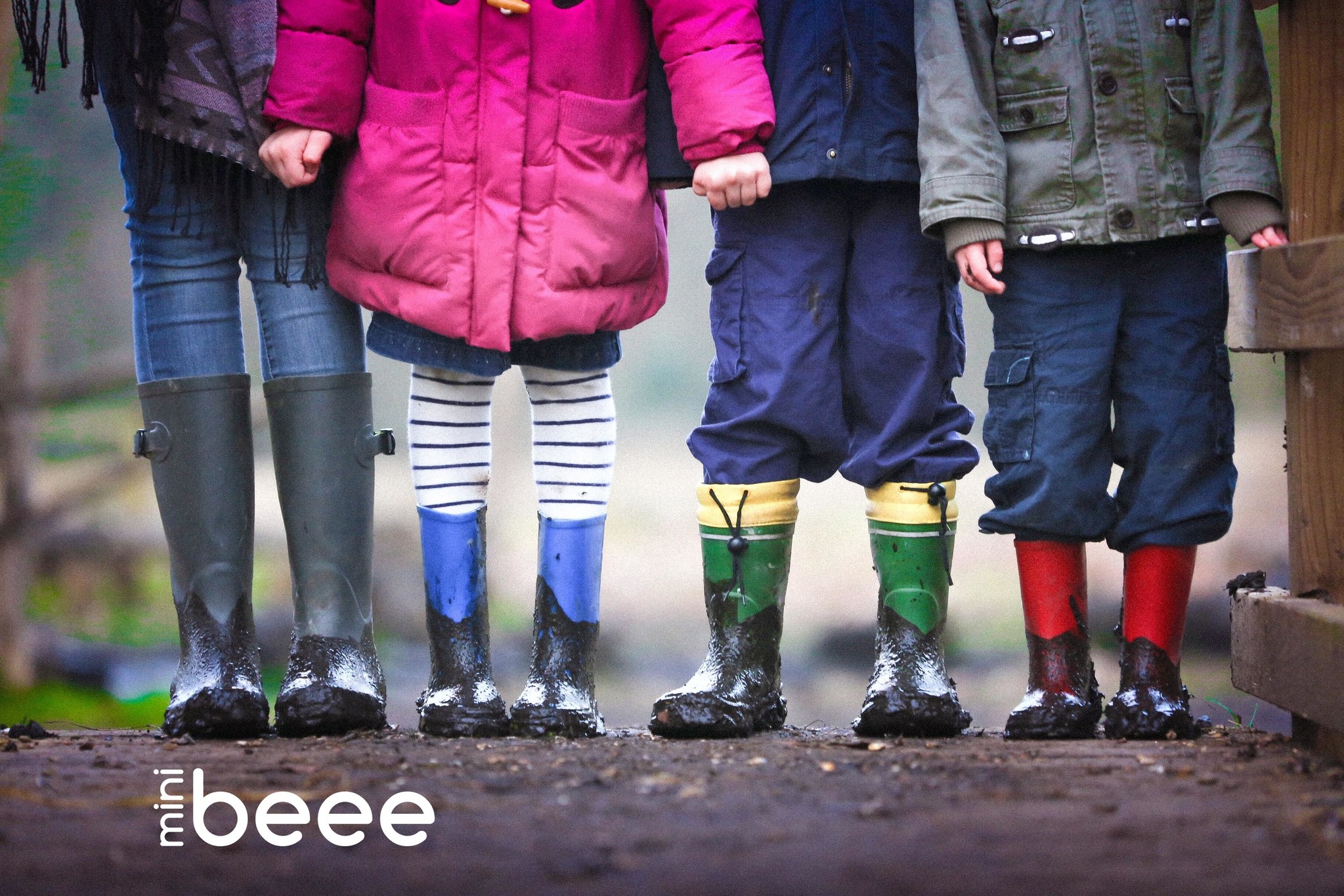 Outdoor play is the best break from the screens that kids can get. So be sure to kick off your slippers, don your wellies, and get outside as a family over the weekend. 
On a weekend that has been kept clear of plans, there will always be the temptation to just make it a cosy weekend indoors in front of the TV. Certainly your child may take some persuading to get away from their screens and out of the house.
But curious and stimulating outdoor play is the best break from the screens that they can get. So be sure to kick off your slippers, don your wellies, and get outside as a family over the weekend. 
Beyond simply being a chance for them to play, this is a wonderful chance for your child to recharge their batteries in a healthy way. Numerous studies have shown that outdoor play is a great mindfulness practice for a child. This will help them to unwind and mitigate from any stresses that may have. That way, once they are back inside, they're in a great mental space for the rest of their weekend. 
So, to help you get your little one outside, and keep their play both engaging and educational, we've used this blog post to provide our top tips for promoting fun-filled outdoor play. 
1. Create a designated play space 
Create a set area in your garden that is dedicated to your child's outdoor play (for when you aren't exploring on-the-go). 
This set work space will reaffirm a sense of independence to your child - after all, this is their play space, and they are free to play their favourite game within it. 
This notion will go a long way towards encouraging your child's creativity and imagination.
 
2. Combine group and independent play times
In a previous blog post, we have outlined the importance of independent play for your child's development. 
However, we certainly recognise that this won't be possible to achieve all of the time. And you certainly shouldn't cease to play with your child, because this is equally beneficial for them. 
So, your best bet is to balance these two types of outdoor play, so that your child gets to experience a whole host of different games and adventures. 
 
3. Help them see all of the wonders of nature 
You can inspire your child to play outside by building up their love of nature. 
Do this by pointing out fun, curious, or interesting things for them to spot - it could be asking them to watch how a squirrel runs up a tree, listen out for different types of bird calls, or even watching the way that ants work together as a team. The options are endless. 
They may notice some of these things on their own, but it is unlikely that they would give them their full attention (after all, there's so much going on!). So, with your help and guidance, they can learn about the fascinating ways in which nature sustains itself. 
4. Encourage them to view nature as a place to play completely freely
Building on the points above, outdoor play is a great chance for parents to provide their children with the chance to unleash their full creativity. 
Although their devices can be a good way to keep a child occupied for a couple of hours, they don't provide play that develops curiosity, or is particularly stimulating either. This is because video games and TV provide users with a rather regimented and controlled form of play. Although it is fun, it shouldn't be encouraged all the time. 
That's why being outdoors is so brilliant - when they are outside, encourage the feeling that they can let their imagination roam without any restrictions. Help them to see that they can create whatever wacky game that they can come up with, and then play along with them!
 
5. Come rain or shine
Don't let a bit of bad weather stop you - although some days you would rather stay inside on a rainy day, some of the best fun can be had when the weather's a bit wild. 
In fact, the National Trust's widely read list of 50 things to do before you're 11 ¾ features several different all-weather activities. These include 'go welly wandering', 'go paddling' and 'make a mud creation'. 
If you're feeling brave enough, you could even go camping together. Although you certainly can't predict what the weather will be like, these outdoor adventures are heaps of fun, and are hugely stimulating for your child. 



With Mini beee, you can ensure that your child takes a well-earned break from their screens, and accesses all the wonderful benefits that come with daily outdoor play. 
If you want to create a fun, safe and imaginative space for your child to engage in the natural world, be sure to check out our online shop.