Posted on
By Josephine Walbank
Posted in artisan, childrens outdoor furniture, childrensgardenfurniture, city garden, eco-consciousness, explore, Garden, netherlands, outdoor furniture, outdoor play, outdoor space, sustainable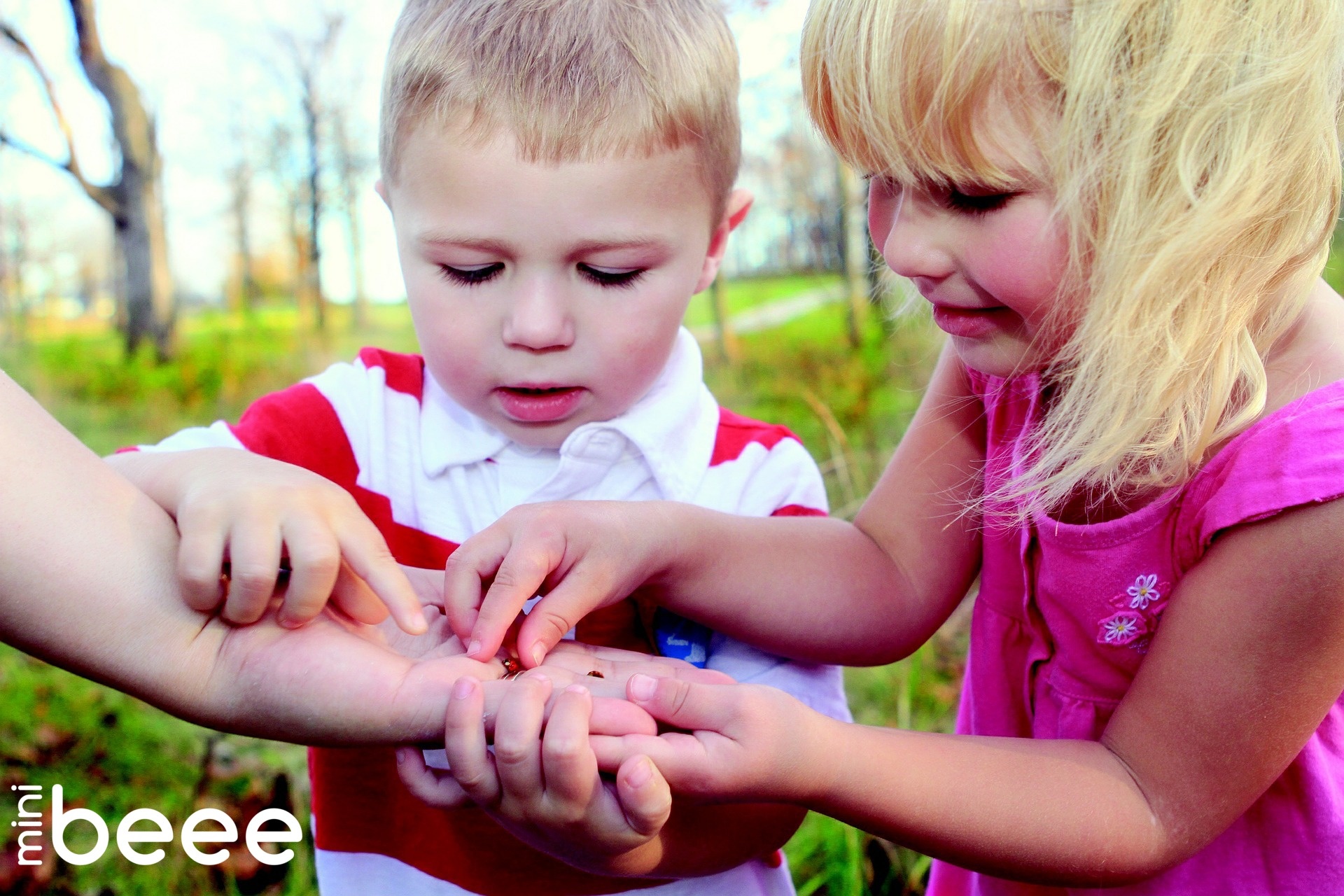 As you and your child explore the great outdoors together, it quickly becomes apparent just how many different things there are to learn about - from birdsongs to plants, and den-building to ecology; the natural world is full of absolutely fascinating lessons.
We're often left in awe by the speed at which children can learn. It is simply staggering to see how quickly they can pick up information, process new things, and soak up knowledge about the world around them.
A child's brain is one of the most exceptional tools in nature. And, naturally, as parents we want to encourage our child's learning as much as we possibly can.
We think that one of the best ways that you can help your child learn is by, first of all, better understanding how their mind works. This way, you can promote their learning in a way that best suits them.
So, in this blog post, we've created a quick guide on how children learn - to help you help your child. Don't worry, the psychology won't be super complex! This blog is just designed to give you a better insight into how you can keep your child's mind active and stimulated.
Children love to explore
It's in their nature - children love the chance to get out and explore the world around them. This is a great way to help them to learn about their surroundings, develop problem solving skills and find out how different elements interact with each other. You can encourage this with activities that keep all of their senses engaged, and answering any questions that they may have.

Every child is unique
Each child has a completely unique mind. As a result, it is only natural that they learn in unique ways too.

Some children are able to learn best through watching lessons, others take in information well via reading, and others like to learn through practical activities or demonstrations.

Spend some time trying to identify which of these best fits with your child. It could even be a combination of the above, and it might change as they age, or depending on the topic. But, by knowing this about your child, you can help them learn in ways that best suit their particular learning style.


For example, if your child is a visual learner, you could help them with drawings, use printed out diagrams, or picture books. Alternatively, if they are an active learner, you could both act out the lesson together.

Repetition is key
We've all seen first-hand how much children enjoy repetitive games. Anyone who's spent an afternoon with young children knows that they could play the same game of chase for hours and hours at a time.
The same principle applies to learning, too. It can be really helpful to repeat a lesson to a child, in order to make sure that they have enough time to fully understand the topic. Or, if you are using a story book to explain the subject, and you see that they enjoy the story, read it to them again - you will see that they feel more confident as they recognise the topic.


Encourage them
Although this point may seem to be an obvious one, many parents aren't actually aware just how much of an impact their praise can have on their child's attitude to learning.
So, be sure to encourage them by being actively enthusiastic and interested in what they are studying. If they want to talk to you about it, listen attentively to what they have to tell you.
This will have the dual benefit of boosting their confidence, while also helping them to develop their knowledge (through communicating what they have learnt). All in all, this will help them to build a more positive, enjoyable approach to learning.

The importance of outdoor play
Far from being simply a thing that children do just for fun, play provides huge contributions to your child's learning.
This is because play, especially outdoor or independent play (as we have explored in other blog posts), promotes exploration, imagination, problem-solving, and thinking on their feet. As you can see, there's an awful lot to be learnt during playtimes.
Play is an integral part of a child's development, and so these beneficial breaks from your standard lesson should be actively encouraged. One great way in which you can do this is by getting them to play outside at least once a day.
As you and your child explore the great outdoors together, it quickly becomes apparent just how many different things there are to learn about - from birdsongs to plants, and den-building to ecology; the natural world is full of absolutely fascinating lessons.
At Mini beee, our aim is to help all parents engage their child in outdoor play. Our gorgeous range of outdoor furnishings encourage your child to get outside and start exploring. These pieces allow your child to create a world of their own imagination and engage in creative, independent play in a way that is completely safe.
So, if you would like to invest in a piece of outdoor furniture that will help your child to learn about the natural world in all its wonders, our online shop is open for business. Have a browse through the Mini beee website and pick out a piece that provides a perfect fit for your garden.