Posted on
Posted in 1000 hours outside, children unplugged, children's outdoor furniture, confidence, education, Garden, imaginative outdoor play, outdoor, outdoor play, outdoor play area, outdoor space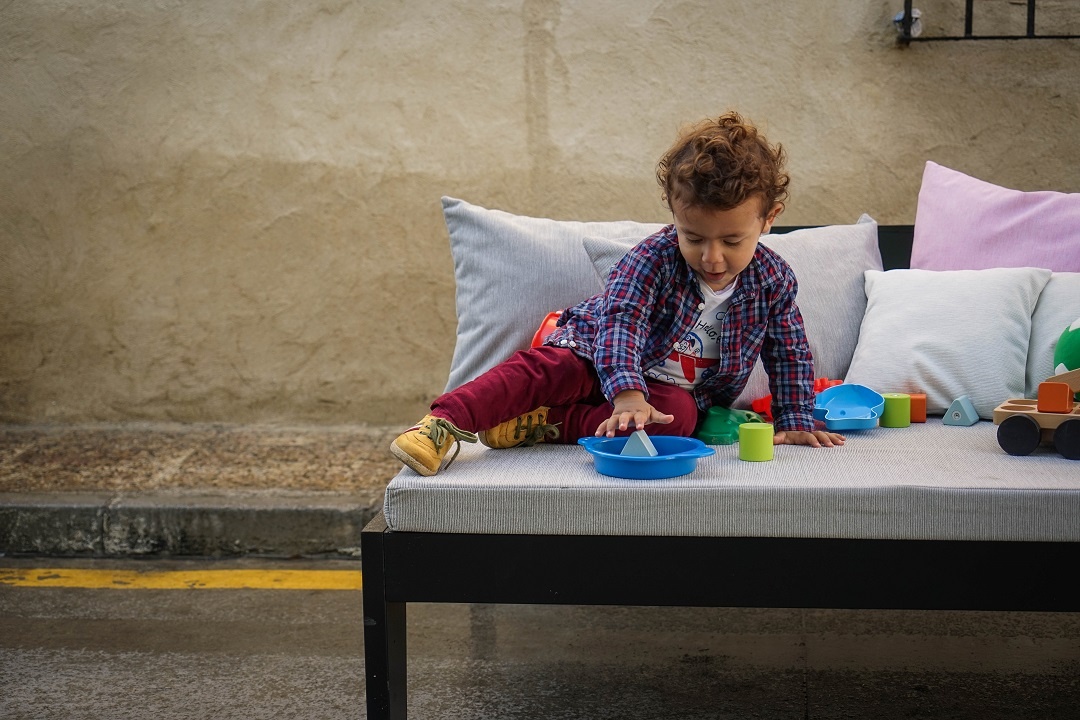 As a parent, you want to help your child build their sense of independence, confidence and self-worth. A brilliant way to bolster your childs confidence, which will remain strong both now and into the future is to give them their very own outdoor space. They will quickly develop a strong sense of pride and use the space for regular sessions of highly imaginative outdoor play. 





As adults, we all envy the way that a child can stroll into a room full of people, looking around them, totally without embarrassment.
Children haven't yet developed the self-consciousness that is characteristic of adults. But, this level of confidence doesn't come naturally. 
Whilst your child is still at this level - this point of self-assuredness, where social fears don't faze them - this is the best point to help their confidence to develop. 
As a parent, you can help your child build their sense of independence, confidence and self-worth. Remember, these traits aren't all 'natural' or 'inherent' but are skills we can enhance. 
By building your child's confidence while they are still young, it will stay with them throughout their lifetime (even as they develop the sense of embarrassment and self-consciousness that we all take on as adults.) 
With these life-long benefits in mind, we've dedicated this blog post to helping parents build their child's confidence - spoiler alert, spending time in the great outdoors has a significant role. 
The value of confidence 
Although the saying, 'fake it till you make it' may sound like an insult, there's a lot of value in this ability. We respect people who are able to face life's challenges with confidence. 
Adults with a strong sense of inner confidence are far more likely to take on the world. This goes for both their work life and their personal life, too. 
The benefits of high-self confidence span almost every element of life. They include the ability to: 
Believe in your success 

Try new things (even if you've never done it before)

Stand up for yourself 

Say 'No' if you don't want to do something 

Say 'Yes' and be brave enough to try something fun or challenging 

Be resilient 

Reduce the impact of fear or anxiety

Have a high sense of self-worth 

Keep challenging yourself 

Thrive in social situations

Improve your empathy 

Build more robust, more open and intimate personal relationships 

Set yourself challenging and yet motivational goals 

Keep pushing and resetting your limits 

Stay curious and inquisitive 

Feel motivated 

Be more authentically you 
As you can see, there's a vast range of benefits on offer here. 
It's amazing just how much power our minds have over us. 
How parents can build their child's confidence
You may be reading this list and thinking, 'that's all well and good, but confidence is a personal thing. How can it possibly be grown?'. Well, don't underestimate the influence that you have as a parent. 
You have a huge presence in your child's life, and they will naturally turn to you for almost everything they do. You may not even realise just how much they learn from you. 
Although this might sound like a lot of pressure, it actually has the potential to help you bring a massive boost to your child's sense of confidence. 
By conscientiously speaking and playing with them in the right way, you can help your child's sense of confidence flourish.
What's more, this isn't as complex as you'd think. 
You can build up your child's confidence every day by following these simple pieces of advice: 
Encourage your child to stick at things and pursue their endeavours.

Recognise and tell your child about their strong, individual qualities. These could be humour, intelligence, loyalty, kindness or empathy, for example.

Be careful with the comments that you make. Avoid judgemental comments or criticisms that could cause insecurities to build. 

Encourage their imagination and creativity.

Foster their sense of

independence

. 

Try not to put too much pressure on them - after all, they're still a child! 
In a recent video by the professional pediatric dietitian, childcare expert (and mum) Jill Castle, she spoke about how you can build a sense of self-esteem in your child through their food:
"Feed with positivity, structure and boundaries."
"Self-esteem is developed and cultivated in childhood. And as a parent, you can do this through everyday tasks, including food!"
This is a great way to apply the principles listed above 
For instance, you could help your child to improve their cooking and challenge them to improve their kitchen skills. Praise them when they're doing well and have the whole family enjoy the dinner that they've made. But, remind them that there's no pressure - it doesn't matter if it doesn't look perfect the first time, it'll still taste delicious. 
We love this simple, easily applicable technique for helping a child's sense of self-confidence to build. 
Another key example, which you can easily try at home, is outdoor play
Across our blogs, we've spoken at length about the vital role of nature and play in childhood development. 
The benefits of this have been highly recognised amongst child care specialists across Europe, particularly in the global network of Forest Schools. 
Although it may seem like a small thing, regularly playing outside provides a huge boost to a child's independence, creativity, imagination and confidence. 
You can maximise these benefits by encouraging them to create kids-only play spaces in the garden, where they feel like they can play in a completely free, uninhibited way, while connecting to the natural world. 
With Mini Beee's children's outdoor furnishings, you can provide your child with their very own outdoor space. They will quickly develop a strong sense of pride in this beautiful natural furniture, and use the space for regular sessions of highly imaginative outdoor play. 
It's a brilliant way to bolster their confidence, which will remain strong both now and into the future.