Posted on
Posted in birdwatching, childrens lounge area, childrensgardenfurniture, ecofriendly, environment, explore, Garden, green world, nature, outdoor, outdoor play, outdoor space, play area, sustainable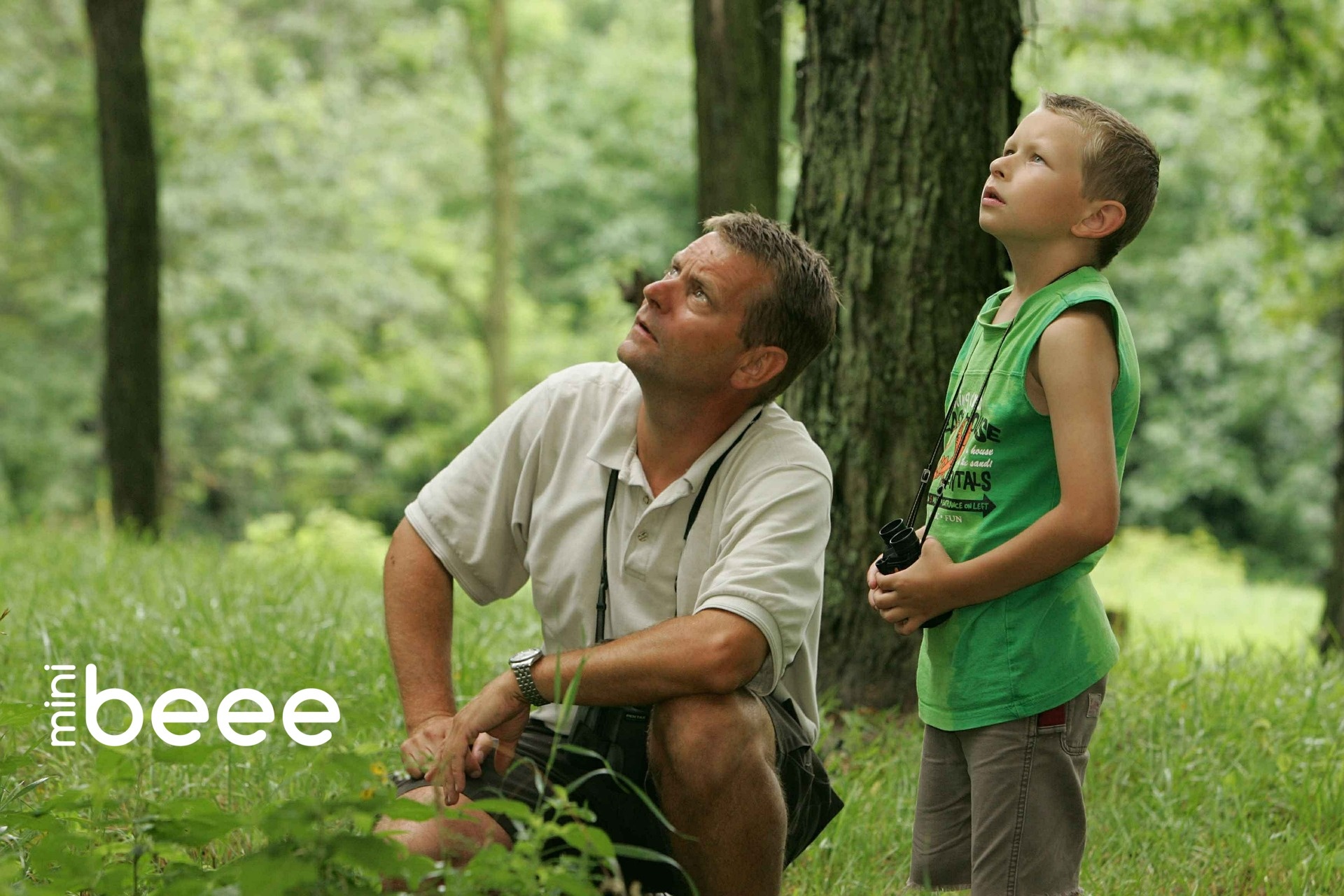 The more that you learn about nature's secrets, the more things you begin to notice. When you invest some time in expanding your knowledge of the natural world, you'll find that your garden completely comes alive everytime you enter it. 
The great outdoors is full of beauty - all you need to do is look for it. 
What we love about spending time outside is the fact that, the more that you learn about nature's secrets, the more things you begin to notice. When you invest some time in expanding your knowledge of the natural world, you'll find that the forest completely comes alive when you enter it. 
The trickiest thing is deciding where to start. There's so many different things that you could dedicate some extra hours to learning about - plant types, how trees grow, when different flowers bloom, or what happens when hedgehogs hibernate. 
For us, one of the things that were at the top of our want-to-know list was birdwatching. The skill of identifying different types of bird is one which our parents and grandparents (and many generations before them) had mastered. But, much of today's generation can't boast the same ability. 
So, for ourselves and anyone else who's keen to learn, we've dedicated this blog post to giving you a simple guide to bird watching. This is aimed at beginners, who are just looking to get started. 
As well as being a popular hobby, beginner bird watching is actually a very important part of bird conservation. In fact, every year, there is The Great Backyard Bird Count. This global event takes place every year, for four days each February. 
During this event, people across the world are encouraged to head out into their gardens, and see what birds they can spot. Not only was this the first online community science project that was focused on monitoring populations on wild birds, but it quickly grew to become the world's largest citizen science project with a focus on biodiversity.  
As you can see, bird watching is a pretty big deal. In addition to helping to keep tabs on the local wildlife, it also makes a wonderful activity to do with the family. So, we've created this guide to be read alongside your little ones, too. We don't doubt that they'll be super excited to head outside and spot the local birds with you. 
Read on for a list of quick bird watching tips, followed by a list of common birds which you can try to spot in your garden. 
Our 5 top beginner's bird watching tips: 
Wrap up warm. Certainly don't underestimate how cold it will get. Wrap up in plenty of thick layers, plus a water-proof coat on top. 


Don't scrimp on the binoculars! Even if you have to borrow a pair from a friend (or buy a second-hand pair online) a pair of good quality binoculars will make a huge difference.


Learn the 4 spots. When identifying birds, there are 4 key ways that you can determine which breed it is. The four bird identification spots are: Size and shape, colouration, behaviour and habitat.  


Make the most out of experts' advice. There is so much guidance, advice and insights out there for you to use. You can download specialist apps, listen to birding podcasts, and read up on websites. 


Bring a pen and paper. At first, it's bound to be difficult to identify a bird straight away. So, when you're still in the moment, get into the habit of quickly writing down everything you've noticed about the bird. Then you can decide which breed of bird you spotted when you get home. 

4 common garden birds: 
The Blue Tit
These delightful, chirpy little birds can be found hopping about in gardens. 
They can be identified by their yellow, blue and turquoise colourations. Another key thing to keep an eye out for is the distinctive black and white pattern of markings on their face. 
The Coal Tit
Unlike Blue Tits, Coal Tits are colourless. Apart from that, they share a lot of similar characteristics to their blue brothers. 
Coal Tits are monochromatic, with a distinctive black head. They have a dark grey underside to their bodies, and an immediately recognisable white marking on the back of the bird's neck. 
The Nuthatch
The Nuthatch are renowned for having their own bold, signature look. 
The top half of their body is a dusty blue, and the bottom half is an orange-tan brown colour. This combination makes it easy for beginner bird watchers to identify the Nuthatch with confidence. 
The Goldfinch
The first thing that most people notice about a Goldfinch is their bright red face. The entire front half of their face (including the features surrounding their eyes) is a vibrant shade of red. This then shifts to a white stripe, followed by a black stripe encompassing the rest of their head. 
Another key trait to look out for is the striking yellow bar which is featured on their otherwise black and brown wings. 

We hope that this has inspired you to get out with your kids and learn more about the wildlife around you. Even if it's just in your back garden, there's a lot of fun to be had watching what the birds are up to. 
If you're hoping to encourage your children to spend more time in nature, engaging activities like these are a great way to achieve that. At Mini beee, we create children's outdoor furniture which encourage their love of the natural world. 
These pieces are made to get your child sat outside and engaging with the wildlife in your garden. So, in readiness for your bird watching adventures, have a browse through the Mini beee online shop.