Posted on
By Josephine Walbank
Posted in city garden, eco-consciousness, environment, green world, kidsfurniture, newbusiness, outdoor childrens furniture, outdoor space, recycle, reduse, Repurposing, return scheme, reuse, sustainability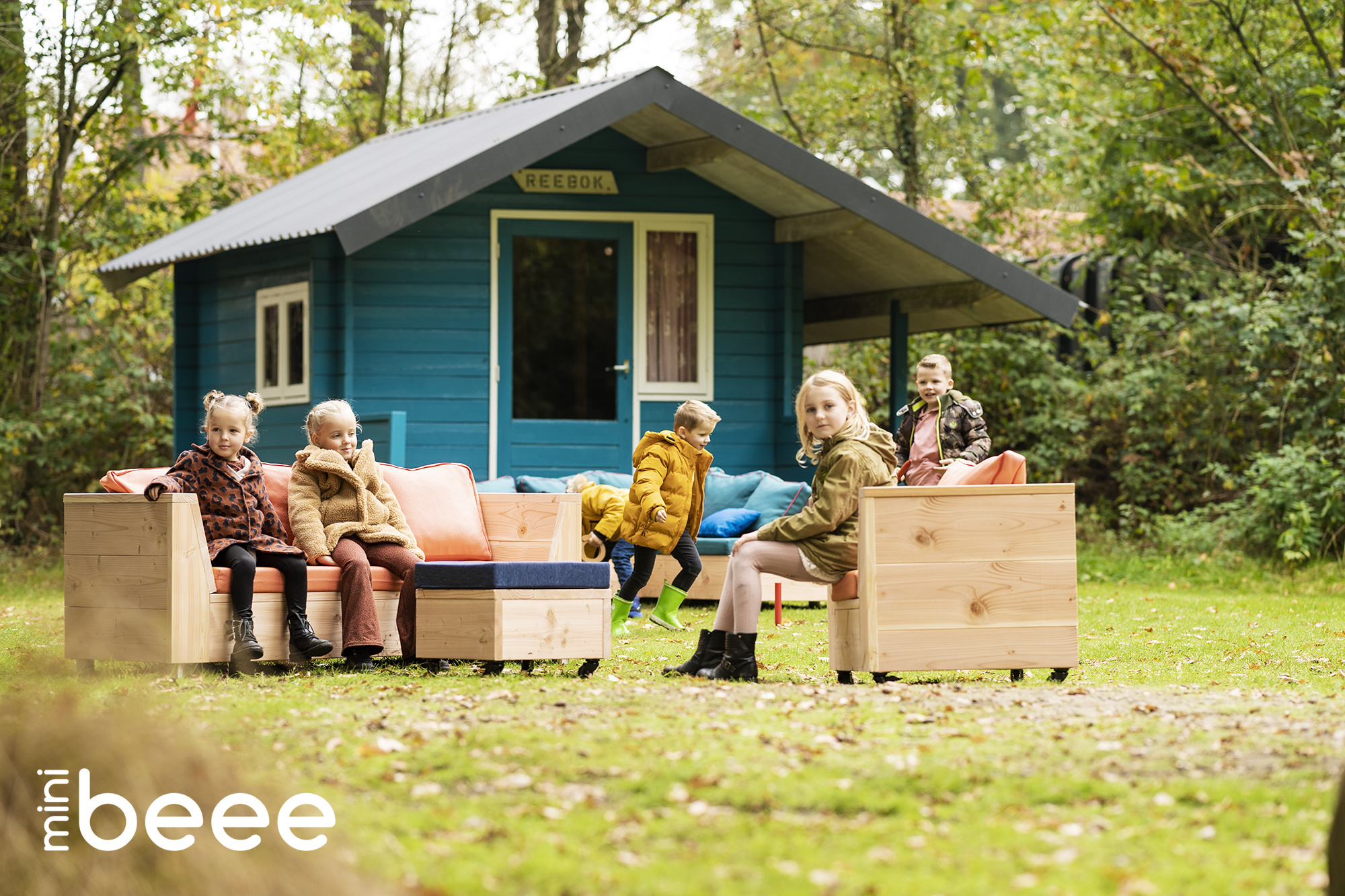 In this blog post, we want to outline all of the ways in which we have incorporated sustainability into our business. That is why we have listed five key factors which make our Mini beee products so brilliantly eco-conscious. 
According to the UN's Sustainable Consumption and Production report, 'Should the global population reach 9.6 billion by 2050, the equivalent of almost three planets could be required to provide the natural resources needed to sustain current lifestyles.'
This statistic is a rather mind-blowing one - it gives us a profound insight into just how unsustainable our current lifestyles really are. 
It is important that we recognise the fact that, in order to protect the environment, we will need to change a lot of the things that we currently take for granted. 
At Mini beee, we have made sustainability an integral part of our company ethos. We have thought long and hard about what it actually means to be sustainable, and what a truly environmentally friendly production process would look like. 
As a result, we have had to tackle the matter of eco-consciousness from several different levels. But, after a lot of careful planning, we have finally devised a production process which provides the ultimate model for sustainable furniture. 
In this blog post, we want to share our successes with you, and outline all of the ways in which we have incorporated sustainability into our business. So, below, we have listed five key factors which make our Mini beee products so brilliantly eco-conscious. 
1. The materials
In addition to a thorough consideration of the manufacturing process, we have also taken a close look at the materials we use. 
With each element, we have thought about where it is from, and ensured that it is either recyclable or reusable (or both!). 
For example, our polyether cushion filling has been recycled. In addition, it can also be reused as a raw material for floor coverings. 
In this way, we use fabrics which are highly cyclical - we select materials which not only have been recycled, but can be re-processed into new materials later down the line. 
2. The values of our suppliers
We are careful to only form an alliance with suppliers that share our firm eco-conscious ethos. As a result, every single one of the suppliers we work with holds ethical values, and likewise work hard to promote sustainability throughout their operations. 
3. Our return scheme
As much as possible, we try to operate in a circular manner - treating our products and the materials within them as part of a natural lifecycle. 
That is why we offer our customers the opportunity to return their furniture to us. If their pieces are no longer used (most commonly when their little ones are all grown up), they can send us back their furniture, and we will then offer a number of options. 
We can repair and refurbish their piece of furniture so that it is good as new. So much so, that the customer can even re-gift it as a present. 
4. Repurposing options
Alternatively, if the customer does not wish to have their returned piece of furniture restored by us, then we can repurpose the materials, and give them a whole new lease of life. 
We can disassemble the furniture and reuse or recycle almost every single one of the parts.
For example, we can either process the wood into new furniture designs, or send it to a recycling company that will process the residual wood into pallets or chipboard. 
This way, every single part of our product that we cannot reuse ourselves is intuitively recycled, and made into useful new raw materials.
 5. Keeping our carbon footprint minimal
Wherever possible, we work with local companies. That way, we are able to limit transport (and consequent carbon emissions) as much as we can.
Although more sustainable changes will need to occur - both in terms of companies making large-scale changes, and small-scale changes to our everyday lives - this does not necessarily mean that we have to give up our little luxuries. In fact, sustainable practices can be adopted in a way which keeps our lives just as fun. 
Take furniture shopping as a great example of this - we're all guilty of wanting to make sure that our homes look lovely, and are designed in a way which we are proud of. 
But, rather than buying pieces that adhere to current trends (as the old expression says, 'buy cheap buy twice'), that are cheaply made and are designed to be quickly replaced, you are far better off investing in a piece of furniture that is made to a high quality, in a sustainable fashion. 
The key to achieving sustainability lies in transforming our mindset
This is what Mini beee is all about. We create handmade, natural pieces of outdoor furniture of the highest quality. Plus, the designs that we use are intentionally timeless - they will never go out of fashion, and so they will last you a lifetime, both in terms of their style and their durability. 
We are immensely proud of the level of sustainability that we have been able to achieve in our production process. It gives us great joy to be able to protect the environment, while still producing such a beautiful collection of furniture. 
If you want to find out more about our eco-conscious range of outdoor furnishings, make your next stop the Mini beee online shop.